FIRST TIME GUESTS
Our Kids are our future, so we make sure they are fully engaged and secured in fun, age-appropriate Bible experiences during Kids Church and special events.
Your first stop when you arrive is the first-time check in area. We want to serve you and your child well, so we'll take some time to get to know you. We'll ask about allergies, make sure we know what your child likes to be called, and collect your contact information.
Then you and your child will both get a sticker with a matching code. If for any reason we need to reach you during the gathering, you'll see your kid's code in the lower corner of the screen. This sticker is also what you'll use to pick-up your child after gathering.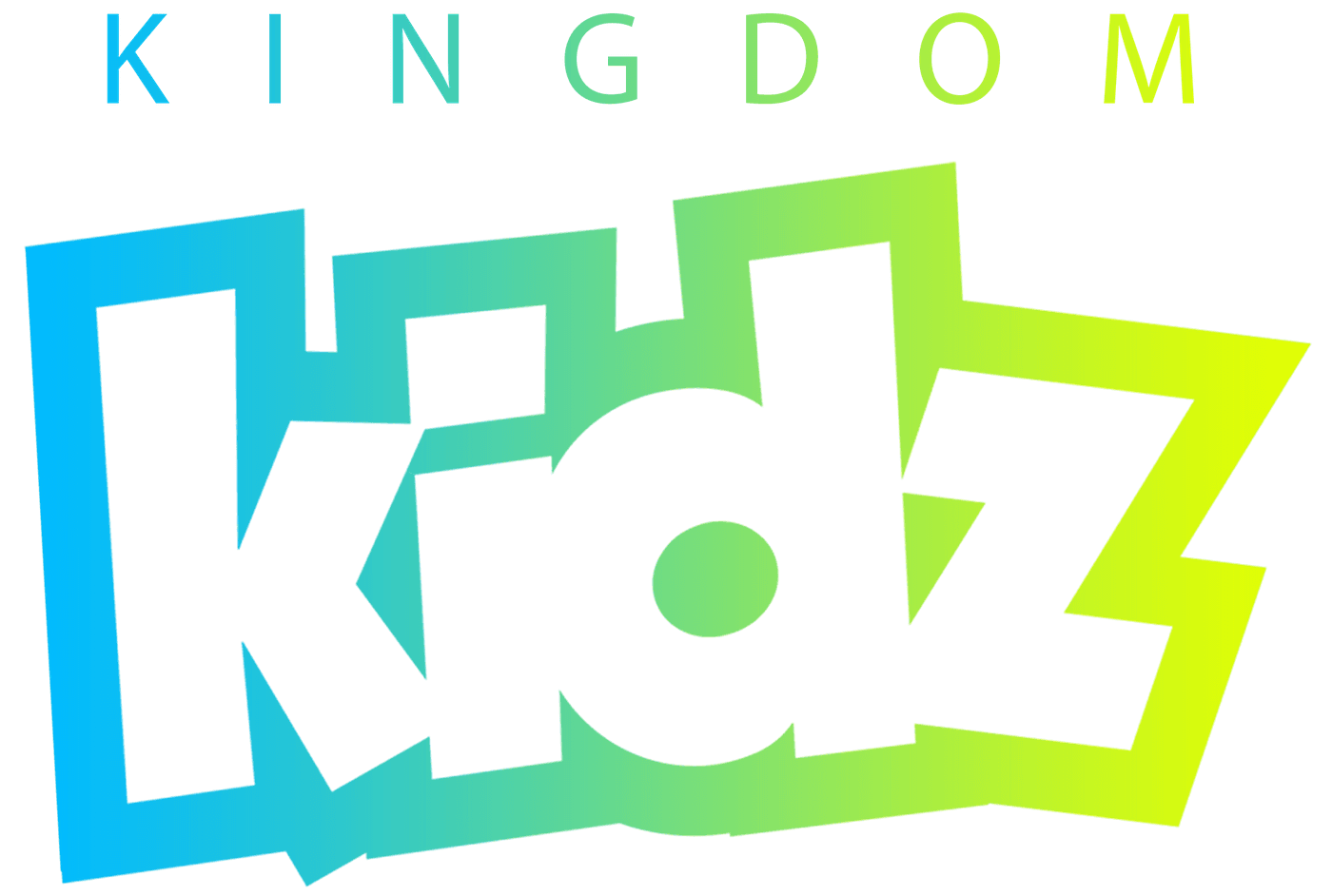 Nursery (Birth-3 yrs)
Our Nursery is a place where each child is received into a loving & nurturing environment, where your little one will experience the presence of God through exciting music, Bible-focused songs & stories, prayer and interactive play time through fine & gross motor activities." Nursery opens Sundays at 10am service for infants six weeks to 15 months. We encourage parents to bring one diaper bag with labeled bottles and pacifiers.
Prek/k (4 yrs-Kinder)
PreK/K exists at Kingdom Kidz to empower you as you spiritually nurture your child throughout this next stage of growth and development. During your child's time in PreK/K, he or she will journey through the Bible with creative storytelling and Biblical truths. We seek to disciple your child by inspiring him or her by the power of the Holy Spirit to discover and experience God by practicing hearing His voice and responding in worship to who He is.
Elementary (1st-6th Grade)
Kids Church for Pre-K through 6th begin after children participate in the Worship Service. We provide classroom instruction in the Word of God as they learn keys to the Kingdom, activating the expression of their unique gifts and callings as soon as possible in an exciting, interactive classroom environment. It's our passion to teach young children to discern God's voice and to release spiritual gifts at an early age.
Serve on the Kingdom Kidz team
Our mission is to partner with families to help children discover, experience, and follow Jesus. We want your children's time spent with us to be one of the highlights of their week. Because you are the primary influencer of your child, we are committed to both communicating and collaborating with you every step of the way. We offer opportunities for you to serve in Kingdom Kidz and invite you to consider making this where you can serve together as a family.
---
Questions? Please feel free to contact us.